Before reporting any repair, you need to PREPARE yourself and gather all the information you need before contacting Orchard & Shipman.
1. To report any repair – by email, telephone, in person, or letter – you must GIVE the following information
Personal information:
Your property address (including the flat number)
Your name
Your Home Office Asylum Support (NAS) reference number if asked. This is on a letter you will have
Your telephone number
Your email address
Information about the problem:
What the problem is
What the problem means to you (or your family)
How long it has been a problem
One or more photographs of the problem if you have any
2. When you report a repair, you should ASK for the following information
A written response so you have proof that they received your report
A Works Order Number
A time by when the repair or problem will be resolved
The name of the person you have spoken to (if you telephoned)
When you have prepared and know exactly what information you are going to GIVE to Orchard & Shipman, and what information you are going to ASK them for, you are ready to report a repair - by email, phone, in person or by post.
3. REPORT Repair to Orchard & Shipman
We strongly advise it is best to report a repair by email as you will have a written record of it.
Email
Send a non-urgent email to: compassrepairs@orchard-shipman.com
Copy in your Housing Officer (if you have their email address)
Please copy us in too, so we can monitor how things are going with your repair.
Here is an EXAMPLE of an email:
I am contacting you to report a problem.

The problem: The boiler in the property isn't working, and hasn't been working for X days. There is no hot water and no heating.

My name is First name, Second name

My Home Office Asylum Support Number is 10/10/10000/100.

My address is - 10 Argyle Street, flat 0/0, Glasgow, G00 0YY.

My telephone number is: 09876 543210.

My email address is: abcdefgh@asdf.com

Can you please confirm to me that you have received this report?

Please also send me a Works Order Number; and tell me the date when the repair will be completed by.
Emails for compassrepairs@orchard-shipman.com can be sent anytime.
They will ONLY be read during office hours up to 5pm, and on Monday to Friday.
If you have an URGENT problem or emergency, and it is after 5pm and at weekends, email to ia-reception@orchard-shipman.com during this time. We suggest you also email the main email address: compassrepairs@orchard-shipman.com so it can be read by the Repairs Team later. You can also telephone (see below).
If you need help to report a repair or problem by email, please contact the ASH Project.
Telephone
If you prefer to report a repair by telephone, call 0141 428 3260
This number is always open for reporting, 24 hours a day, 7 days a week.
It is often busy during the day but the staff are there and it will be answered. If it takes you a long time to get through, please take a note of when it was and how long it took.
If phoning Monday to Friday 9am to 5pm, Press 1 when answered
If phoning after 5pm at night or weekends, Press 2 when answered
Remember, if you phone: ASK for the NAME of the person you have reported to and write it down. It is ok to ask for someone to spell their name for you to make sure you have written it down correctly.
In person
If urgent, or it's been going on a long time, you can report a repair in person.
Go to Melisa House, 3 Brand Place, G51 1DR (map below)
This is Orchard & Shipman's office, just to the left of the Home Office.
Ask to speak to speak to someone from the repairs team and take a note of their name and request a works order number.
Online map: https://goo.gl/maps/VZS6n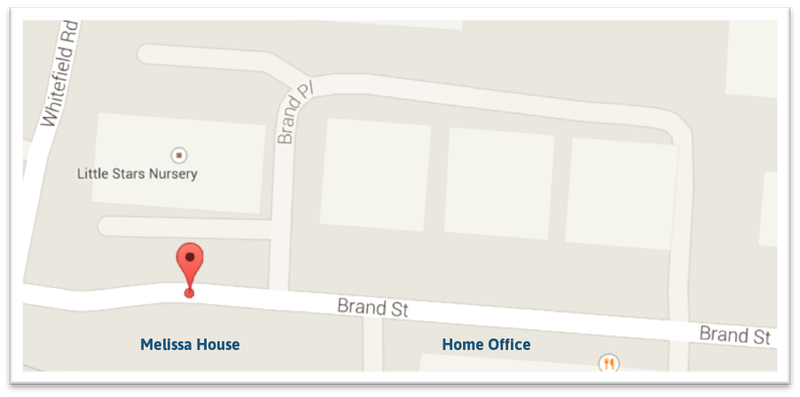 4. COMPLETING the Reporting process
As soon as you have reported a repair, you need to do TWO more things:
CHECK the amount of time between the date you report the repair and the date you are told that the repair will be done. Now, double-check this with the timescale for this type of repair in your Welcome Pack from Orchard & Shipman, or COMPASS Project Schedule 2 (repairs timescales). Do they match up?
Send a COPY of your report and the information you receive to:
Your Housing Officer by email or text (if you have not already copied them in on your report email).
ASH Project by email (if you wish, so we can support you, or if you would like any help). Our contact email link is at the top right of this page.